Work with Nicole
Workshops
As a passionate educator and an expert in wilderness living skills, natural medicine, personal wellness, biology and anthropology, Nicole is equipped to lead a variety of unique and engaging workshops. Whether you're interested in foraging for medicinal herbs or learning how to build a basic shelter, Nicole has the knowledge and experience to show you how.
Personal Mentor and Life Coach
Through her own journey, Nicole has developed a deep regard for the restorative power of nature and the importance of living in the present moment. She offers personal mentoring and coaching services to help others overcome obstacles and thrive through holistic wellness. Read more about Nicole's coaching options here.
Wilderness Guide
Nicole leads yearly tracking & bird language expeditions through the Kalahari alongside the Naro Bushmen. Learn how to forage and track from these modern hunter-gatherers in their native land of Western Botswana. Visit Eco Tours International for more information about this one-of-a-kind trip.
Speaking Engagements
Looking for a keynote speaker, moderator, host, or panelist for your event? Nicole can bring a singular and extraordinary perspective to your audience. Her speaking topics range from "Women's Wilderness Skills" to "Tales from the Bushmen" and "Ecotourism and Indigenous Communities". Nicole is also available to speak about her incredible experience on History Channel's ALONE show, as well as her journey with MS and natural wellness.
Spokesperson
Nicole is a leader in wilderness living, San Bushmen anthropology and personal wellness. She seeks brand partnerships that align with her values and skills. Through her personal influence and community network, she can expand your brand's outreach and promote your products.
Survival Skills Consultant
Nicole consults for TV, film and movie productions on all aspects of survival, including training of actors and script review.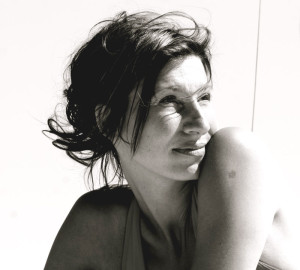 Fill out the form below to request more information about working with Nicole