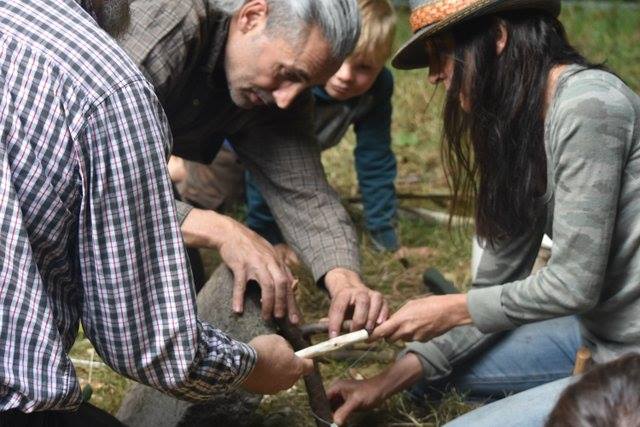 Join Nicole Apelian, Alan Kay and Jose Amoedo for a Wilderness Living Skills Workshop in Oregon!
When: Feb. 3rd, 4th and 5th
Where: Soapstone Woodland Retreat
Cost: $595
Over three days, you'll learn crucial wilderness skills such as fire, shelter, water, trapping, cordage, medicine making, survival and much more! This workshop takes place in the Oregon coastal range at Nicole's home and land near Nehalem, Oregon – Soapstone Woodland Retreat. Only 15 minutes from the beach, the property has a river that runs through it and offers a similar setting to Vancouver Island on 22 acres of private land. Don't miss this opportunity to learn survival skills from three Alone alumni.